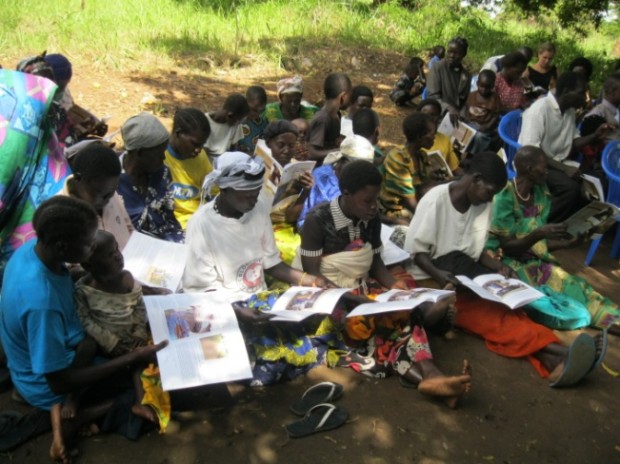 Yesterday, JRP launched its latest report, The Lukodi Massacre: 19th May 2004, through a community outreach event in Lukodi Training Center. The event was attended by dozens of community members, JRP staff, women from Child Voice International, and the Rwot of Patiko. Details of a policy-level launch in Gulu Town are forthcoming.
On May 19, 2004, the Lord's Resistance Army (LRA) raided the village of Lukodi and carried out a massacre that led to the death of over sixty people. Lukodi, a village that is located 17 kilometers north of Gulu Town, is one of the many villages in northern Uganda that suffered from persistent LRA attacks. After the massacre, the community was displaced to Coope IDP camp for three years and only began returning home after the dissolution of the Juba peace talks in 2008.
This report reconstructs a narrative of the Lukodi massacre and the major events that unfolded on that day. The documentation centers on learning the experiences of the community prior to and during the massacre, the impact the massacre has had on the population, and the transitional justice (TJ) challenges they continue to face today.
To download the full report, click here.