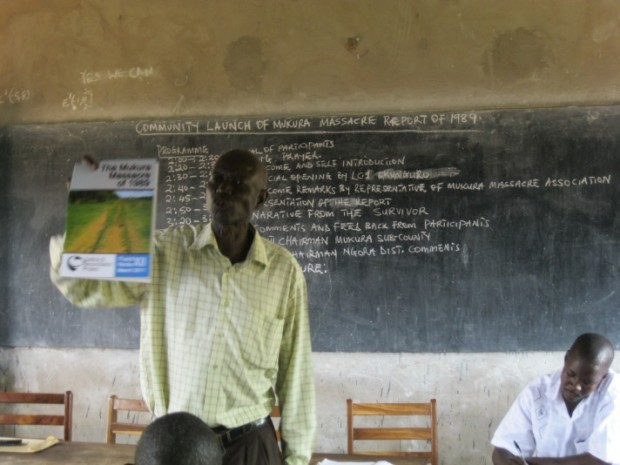 This week JRP launched its latest report titled, The Mukura Massacre of 1989, on May 10 & 11 in Kumi town and Mukura trading centre, respectively. The launches were well attended by survivors, victims' families, religious leaders, local leaders, the RDC and DISO of Kumi district, and the LCVs of both Kumi and Ngora.
On July 11, 1989, the 106th battalion of the National Resistance Army allegedly rounded up 300 men from Mukura, a small village in eastern Uganda, and incarcerated them in train wagon number C521083. By the time they were released, 69 of them had suffocated to death.
Twenty-two years later, our report reconstructs an account of what took place to bring the concerns of victims to the attention of the Government and other stakeholders.
To access the full report, click here.