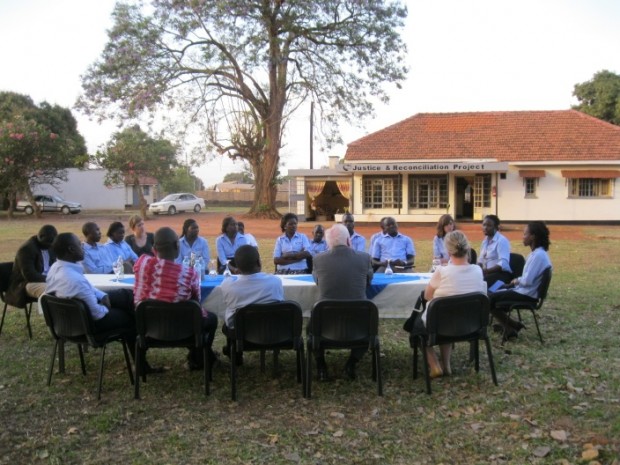 On January, 24th, the Norwegian Ambassador, H.E. Thorbjørn Gaustadsæther, visited JRP in a visit to northern Uganda. There he interacted with staff and learned more about transitional justice issues facing communities in the region.
This visit provided an opportunity for our team to share more about our work and experiences with him. For one hour, we sat under the shade of a compound tree, discussing our work-streams and answering questions about our activities asked by the Ambassador.
JRP is funded by the Norwegian Embassy in Kampala and wishes to thank the Ambassador for Norway's generous support to our activities.