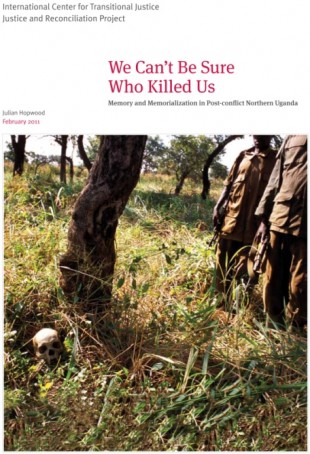 On March 4th, JRP and the International Center for Transitional Justice (ICTJ), with support from the Austrian Development Cooperation, will launch their new joint report, We Can't Be Sure Who Killed Us: Memory and Memorialization in Post-Conflict Northern Uganda.
The report examines the role memorials have played in Uganda's transitional justice (TJ) process. Addressed to community members, conflict survivors, policymakers, and donors, it reviews existing memorials and offers recommendations to those seeking to initiate new memorial activities. It is based on research conducted in the Acholi and Lango sub-regions, yet reveals post-war insights into memory and memorialization relevant to the greater North and any society in transition.
The launch will be held from 3-7pm at Churchill Courts in Gulu. For more information, call +256471433008 or email info@justiceandreconciliation.com.
To view the report, click here.