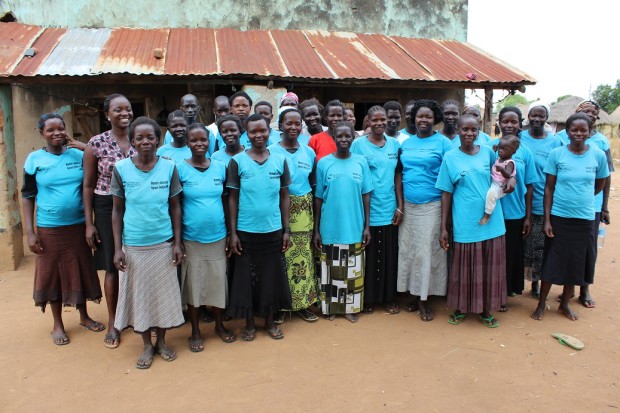 The Women's Advocacy Network (WAN) at JRP is a forum where more than 500 war-affected women come together to advocate for justice, acknowledgement and accountability for sexual- and gender-based violations inflicted upon them during conflicts in northern Uganda. Comprised of 16 grassroots women's groups within the Acholi, Lango and West Nile sub-regions, it meets quarterly to discuss advocacy issues, work towards consensus and develop strategies to ensure that issues of contention are addressed. The WAN was founded by conflict-affected women in 2011 and is currently housed as a semi-autonomous body within JRP.
It registered as a CBO in February 2015. The WAN has a leadership structure comprising of an elected chairperson, vice chairperson, secretary, treasurer and committee representatives from the different groups. It currently receives funding from JRP and other external actors to conduct storytelling, documentation, advocacy, and economic empowerment activities. Its member groups also maintain group savings and loan schemes that promote a savings culture and responsible borrowing practices.
Mission
To seek reintegration, reconciliation, and justice for war-affected women
Goal
Bridging the existing gaps in gender justice
Motto
Seeking justice and reconciliation for war-affected women
Objectives
To advocate for the inclusion of war-affected women's reparations and accountability needs within the TJ framework in Uganda;
To empower and build the capacity of war-affected women so that they become more effective leaders, community mobilizers, and agents of change in their own communities;
To advocate for the promotion and respect of rights of children born during the war and/or born from forced marriages while their mothers were abducted.
Achievements
The WAN has conducted capacity-building workshops for war-affected women. This has resulted in WAN members acquiring skills in mediation, conflict resolution and advocacy, and being more equipped to address group dynamics and conduct local-level advocacy on women's justice needs;
The WAN has engaged with stakeholders and other victims' groups on women's justice needs, including attending Women's Day celebrations and roundtable meetings with policy-makers and victims' groups from across greater northern Uganda. Most notably, the WAN petitioned the Parliament of Uganda in 2014 for redress for conflict-related sexual- and gender-based violations in northern Uganda. This has resulted in increased awareness on the plight of women survivors and the passing of a resolution by parliament, which hopefully will result in programmes and policies to meet women's needs;
The WAN has hosted community outreaches and radio talk shows on the needs and experiences of conflict-affected women and their children. This has resulted in greater acceptance of formerly-abducted women and children born in captivity;
The WAN has facilitated child-tracing and family mediation, such that maternal and paternal homes of children born in captivity have been identified. This has resulted in reconciliation and social cohesion among these families.
Latest Updates from Women's Advocacy Network